Miss Aniela (Natalie Lennard) is an art and commercial photographer based in London/ South East UK.
Main website at www.missaniela.com

With over ten years' experience in the industry, Natalie's work has been exhibited internationally for Vogue Italia, Saatchi Gallery and Affordable Art Fair, and featured in NY Arts, El Pais, ALARM Chicago and BBC. She is also a published author of two photography books.
Available for commissions worldwide. Agent Sfera or direct contact@missaniela.com
CV
EDUCATION
2005-8: First class BA (Joint Hons) English and Media, University of Sussex, England


EXHIBITIONS
Twelve Women in Academia at Houses of Parliament, 16th - 19th January 2017

Surreal Fashion at Prins Eugens Waldemarsudde Museum Stockholm, Sweden, Sep 2016 - Jan 2017
'Twelve Women in Academia' for University of Sussex at Attenborough Centre for the Arts and at Brighton Jubilee Library, June 2016
Surreal Fashion at Castle Fine Art, London, July 2014
Solo exhibition 'Surreal Fashion' at Photosynthesis Gallery, Sofia Bulgaria 2014
Continental Shift, Saatchi Gallery, April 2014
101 Glimpses of Photo Vogue by Vogue Italia, Corso Como, Milan, July 2012
'Women: Inspire & Enterprise', Hospital Club, London, March 2012


Longer ago... Alexander Salazar Gallery San Diego, Man-made Images Ireland, San Francisco Fine Art Fair, Affordable Art Fair New York, JoAnne Artman Gallery LA, Art of Photography Show San Diego, Photolounge Truman Brewery London, Photo-Space curated by Alternative Arts London, David Weinberg Gallery Chicago, Buenos Aires Photo, Photo Miami, Estampa fair, Solo show 'Self-Gazing' at Camara Oscura Madrid



CLIENTS

Nikon, HTC, Yakult, Southwark Playhouse, University of Sussex, Random House, Kai Mayfair London, Woods Shoes India, WedLuxe Mag Canada, Modernista Publishing Sweden, RDA International, Phase One, Microsoft, Anne Veck for British Hairdressing Awards, Apple & Eve Fashion Philippines, Life Water UK, Shallow Fashion Belgium


TALKS & EVENTS
Speaker at Story 'Carnival of Curiosity' conference Nashville, US, Sep 2017
Speaker & judge at I Am Photographer Festival, Tallinn, Estonia, Apr 2016

The Photography Show for G-Tech, NEC UK, Mar 2016
The Photography Show for Nikon, NEC UK, Mar 2015
Photokina for Nikon, Cologne, Sep 2014
Imaginative Fashion Photography, 3-day workshop live worldwide for Creative Live, Mar 2014.

Longer ago... Photography Masters Conference Italy, Norrlandsdagarna Sweden, Keynote California Photo Festival, Photokina, Palm Springs Photo Festival, Microsoft Pro Photo Summit, Microsoft photowalks, Focus On Imaging, Judge for Digital Camera mag Photographer of the Year, 'Images' Le Hague Netherlands, 'An Evening with Miss Aniela' for Art of Photography Show Lyceum Theatre San Diego, Keynote speaker Photocamp UK, PODAS/Phase One Workshop Weston Park.

Plus numerous of self-produced Fashion Shoot Experience events worldwide 2010 - 2017.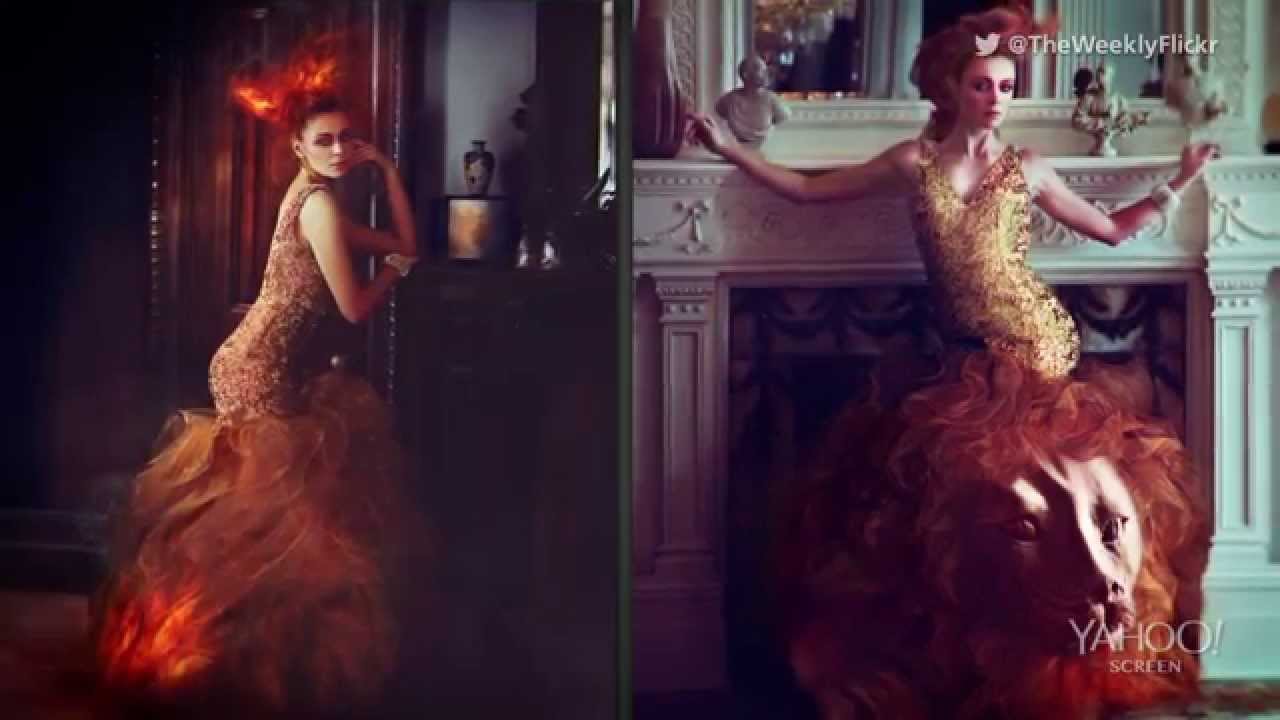 Above: Interview with Yahoo! from 2014

Credit for picture at top: Tim Charles Matthews